Tenants′ insurance:

Dispelling some myths and misconceptions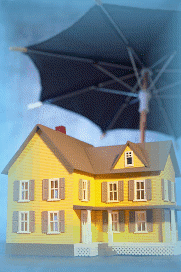 If you are living in your first home or apartment, you may think that you don′t own anything of value. However, what furniture and belongings you do have may break your budget if you have to replace them unexpectedly.
Dispelling the myths
Myth #1: My landlord carries insurance, so his policy will cover my contents.
Fact: Insurance only covers the individuals named on the policy. If you are not named, you do not have coverage! Your landlord can only insure what he owns. He does not own your contents. When you rent, there is no insurance coverage for your contents unless you have a tenants′ package in your name.
Myth #2: I have an auto policy, and it will cover my contents.
Fact: This is not true. An auto policy will only cover an item if it is permanently attached to your vehicle. In addition, it will not cover any items that are better insured under another type of policy, such as a tenants′ contents package. Again, without a tenants′ insurance package in your name, you have no insurance coverage.



Home Insurance Quotes
Auto Insurance Quotes
Potential costs
When you are a tenant, there are some additional costs you could face if there is a fire, water escapement, or other cause of loss in your home. For example:
Debris removal: If you have a fire or sewer back-up, the cost of removing your damaged goods will be your responsibility. This expense could run to hundreds of dollars or more.
Fire department charges: In some municipalities, the costs incurred when a neighbouring fire department responds to help put out the fire may be billed back to you.
Lock replacement: If your keys are lost or stolen, replacement of the locks on your home will be your responsibility.
Food spoilage: If an appliance fails or the power goes out, and your refrigerated or frozen food is spoiled, replacement of the spoiled food is your problem. You can purchase insurance coverage for this type of loss.
Automated tellers: If your credit card or debit card is lost or stolen, you can be held liable for any charges which result before you report the missing card. Insurance coverage is available for this type of loss.
Additional living expenses: If your home is not suitable to live in due to damages inflicted by fire, hail or windstorm, you may have added living expenses such as the damage deposit on a new apartment, the cost of hotel accommodations, or moving expenses. Your tenants′ insurance policy can include coverage for these unforeseen additional living expenses.
What you should know
A tenants′ insurance policy can also provide you with a liability limit to cover for any accidental damage caused by your personal actions anywhere in the world. This would cover your rental unit, as well as any hotel room or other accommodation that you may rent while on vacation.
Not all packages are equal
Not all tenants′ insurance packages are created equal. A standard tenants′ policy varies as much as your needs may vary. A qualified insurance agent can help you create a specific package to meet your individual needs. Also, not all insurance companies offer the same types of coverage, discounts, or package specials. Your insurance professional can help you compare between different companies′ policies to ensure that you are getting the most value for your insurance dollar.
How much does it cost?
Tenants′ insurance packages can cost as little as $14.00 per month — little more than the cost of dinner in a restaurant, or two tickets to a movie. A minor expense compared to the costs you might incur due to an insurable loss in your home.
Where you can learn more
Your independent insurance broker can assist you with your insurance needs. Ask to speak with one, at no cost or obligation. And, don′t forget to ask about the discounts available when you insure both your home and auto with the same insurance company!
Home Insurance Quotes
Auto Insurance Quotes
Return to top of page